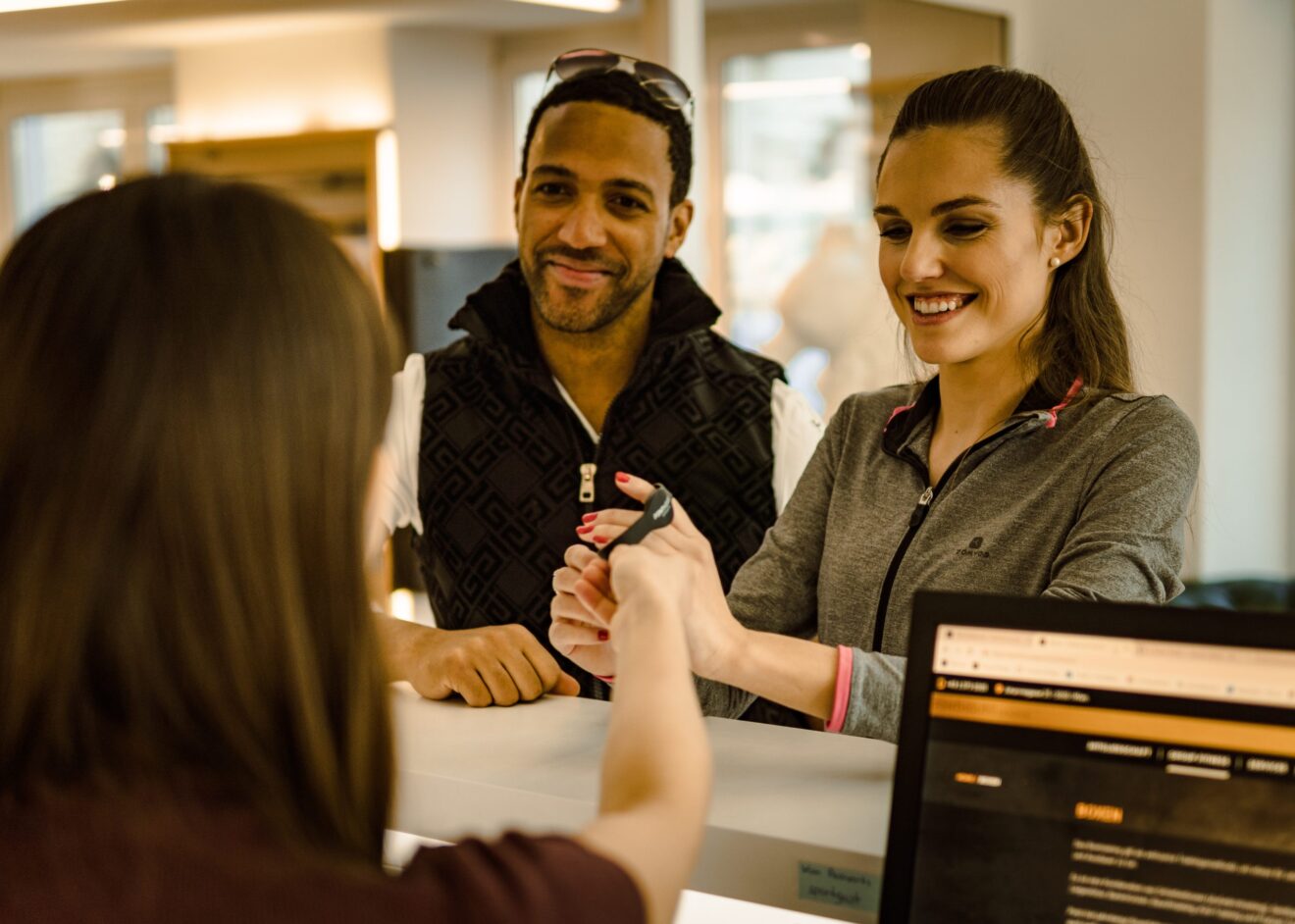 Alles spricht für PENTHOUSE SPORTS!
Maximal flexibel & total transparent mit der Flex Guarantee
Optimales Trainingsklima durch einzigartiges Lüftungssystem
Größter EGYM – Zirkel in Wien
Exklusiv X-treme Pilates – Das Original aus L.A.
Bestens ausgebildetes Team an Trainern
Abwechslungsreiche Gruppenkurse
Wellnessbereich mit finnische Sauna, Infrarotkabinen, Collarium, Hydrojet Massagebett
Exklusiv Damen-Wellnessbereich mit Biosauna
Eigener Physiotherapeut
Eben dein persönliches Fitnessstudio im Herzen Wiens
Starte gemeinsam mit uns deinen Weg zu einem besseren Leben. Ganz gleich, welches Fitnessziel du erreichen möchtest, PENTHOUSE SPORTS bietet dir mit seinem ganzheitlichen Gesundheits- und Wohlfühlprogramm die optimale Unterstützung.
Standard
A solid choice with the best on offer
---
EGYM
Gruppenkurse
X-treme Pilates²
Handtuchservice
Wellnessbereich
---
€129/Monat*
Student
The best with no compromises
---
EGYM
Gruppenkurse
X-treme Pilates²
Handtuchservice
Wellnessbereich
---
€99/Monat*
* 12 Monate Bindung pausierbar mit FLEX GUARANTEE. ² 8 Einh./Monat mit Standard/Student Mitgliedschaften und 12 Einh./Monat mit Gold Mitgliedschaft inkludiert (von ausgewählte Stunden im XTP-Stundenplan) ³ Inkludiert bei der Gold Mitgliedschaft einmal im Monat.
Flex Guarentee
Du möchtest spontan auf Urlaub fahren oder musst gesundheitsbedingt eine kurze Fitness-Pause einlegen? Bei PENTHOUSE SPORTS alles kein Problem! Mit unserer FLEX GUARANTEE* kannst du deine Mitgliedschaft monatlich pausieren.
*Profitiere von unserer einzigartigen FLEX GUARANTEE für eine Bearbeitungsgebühr von nur 10€/Monat pro pausierten Monat (maximal 3 Monate). Deine Mitgliedschaft verlängert sich um die pausierten Monate.
EGYM–Individueller geht nicht!
Ob Muskelaufbau, allgemeine Fitness oder Figurtraining: Individuelle Ziele erfordern personalisiertes Training. Und das bekommst du maßgeschneidert an unseren EGYM Geräten!

Exklusive Clubführung
Lass dich von den Vorzügen des PENTHOUSE SPORTS überzeugen und lerne das Fitnessstudio bei einer Führung besser kennen. Absolut kostenfrei und unverbindlich!
Wir freuen uns auf deine Anmeldung unter +43 (01) 375 10 10 oder ganz einfach online.