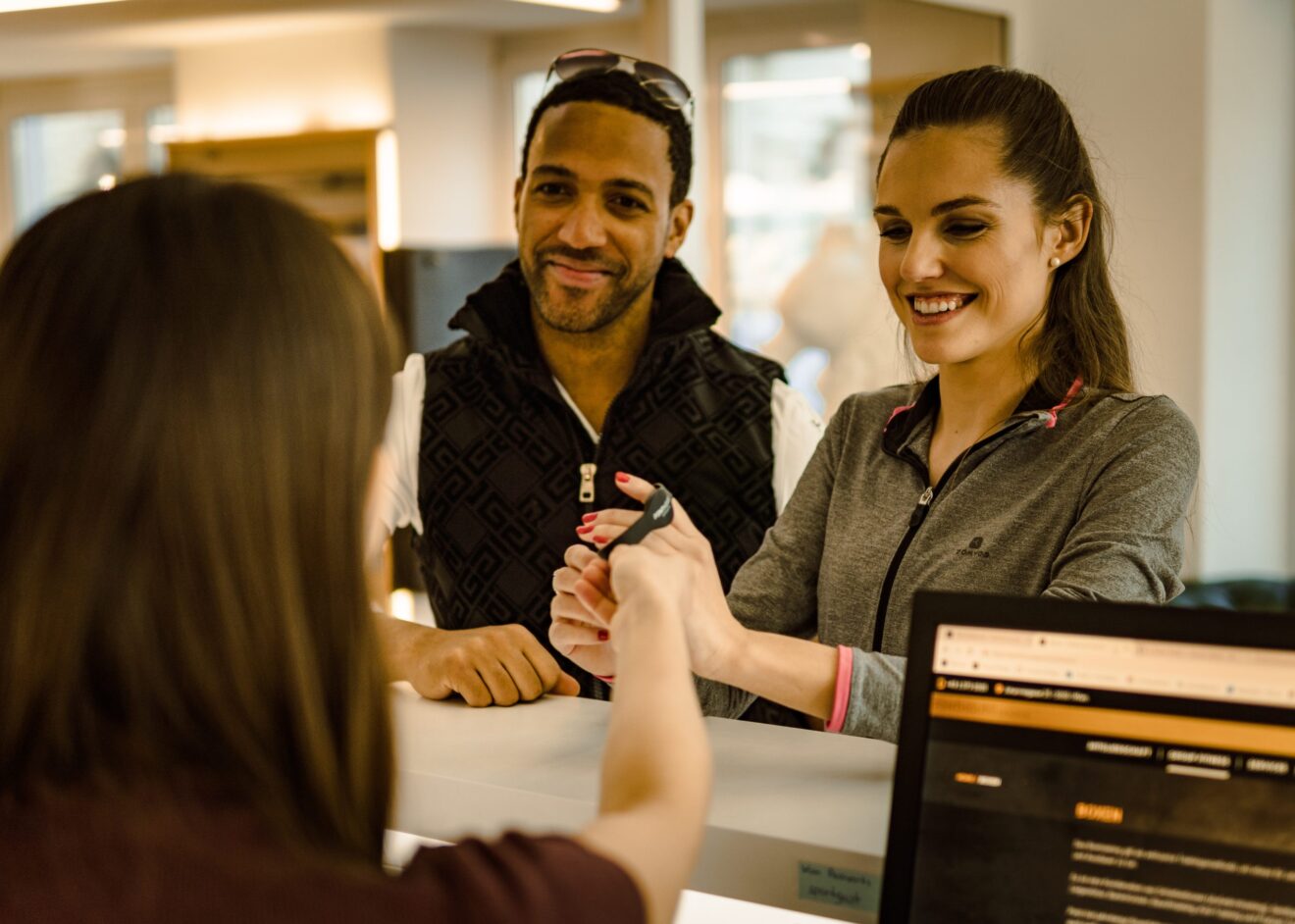 Everything speaks for PENTHOUSE SPORTS!
Maximum flexibility & total transparency with the Flex Guarantee
Optimal training climate with our unique ventilation system
Largest EGYM – Circle in Vienna
Exclusive X-treme Pilates – Original from L.A.
Highly trained team of trainers
Varied group courses
Wellness area with Finnish sauna, infrared cabins, Collarium, Hydrojet massage bed
Exclusive ladies wellness area with bio sauna
Own physiotherapist
Your personal gym in the heart of Vienna
Start your journey to a healthier lifestyle with us today. No matter what fitness goal you would like to achieve, PENTHOUSE SPORTS offers you the optimal support with its holistic health and wellness program.
Standard
A solid choice with the best on offer
---
EGYM
Group classes
X-treme Pilates¹
Complimentary towel service
Access to our Wellness lounge
---
€129/month*
Gold
Enjoy the full experience
---
EGYM
Group classes
X-treme Pilates²
Complimentary towel service
Access to our Wellness lounge
---
€169/month*
STUDENTS: 20% discount on all memberships for students (up to 27 years).
---
(*) 12 months binding pausable with FLEX GUARANTEE.
(1) 5 hours/month included.
(2) 8 hours/month included.
(3) 12 hours/month included.
(4) Included once per month.
Flex Guarentee
Going spontaneously on vacation or need a short fitness break for medical resaons? No problem, we have you covered at PENTHOUSE SPORTS! With our FLEX GUARANTEE* you can place your monthly membership on hold.
*For a minimal processing fee of 10€/month you can take advantage of our unique FLEX GUARANTEE program for up to 3 month per year. Your membership will be extended by the months you placed on hold.
EGYM – the most individualized approach
Whether you're looking for muscle building, overall fitness, or body shaping: individual goals require personalized training. And that's what you get tailor-made with our smart EGYM machines!

Exclusive club tour
Let us introduce you to the amenities of PENTHOUSE SPORTS. Discover the benefits of our fitness facilities during a guided tour. Absolutely free of charge and without obligation!
We look forward to your registration by phone +43 (01) 375 10 10 or simply online here.
Pre-registration
Pre-register now to secure any current offer and save time on your membership registration at the Club. Your pre-registration request will wait up to one month for your next visit to the club.