In good hands!
Take some time out and pamper yourself with a soothing massage. Together with our experts you are guaranteed to find your personal favorite massage.
Massages at Penthouse Sports:
CLASSICAL MASSAGE: serves to relax, loosen, and stretch the muscle tissue. At the same time, it stimulates blood circulation in tissues and skin. This in turn has a positive effect on your circulation and well-being.
DEEP TISSUE MASSAGE: Deep tissue massage uses powerful and targeted movements to target connective tissue to loosen fascia, promote circulation and help relieve stress. This not only relieves chronic tension, but also counteracts muscle pain.
SHIATSU MASSAGE: By applying gentle pressure and touch to specific points along the body's meridians, one stimulates the body's energetic, natural healing powers. Shiatsu promotes the free flow of chi and releases any blockages or imbalances.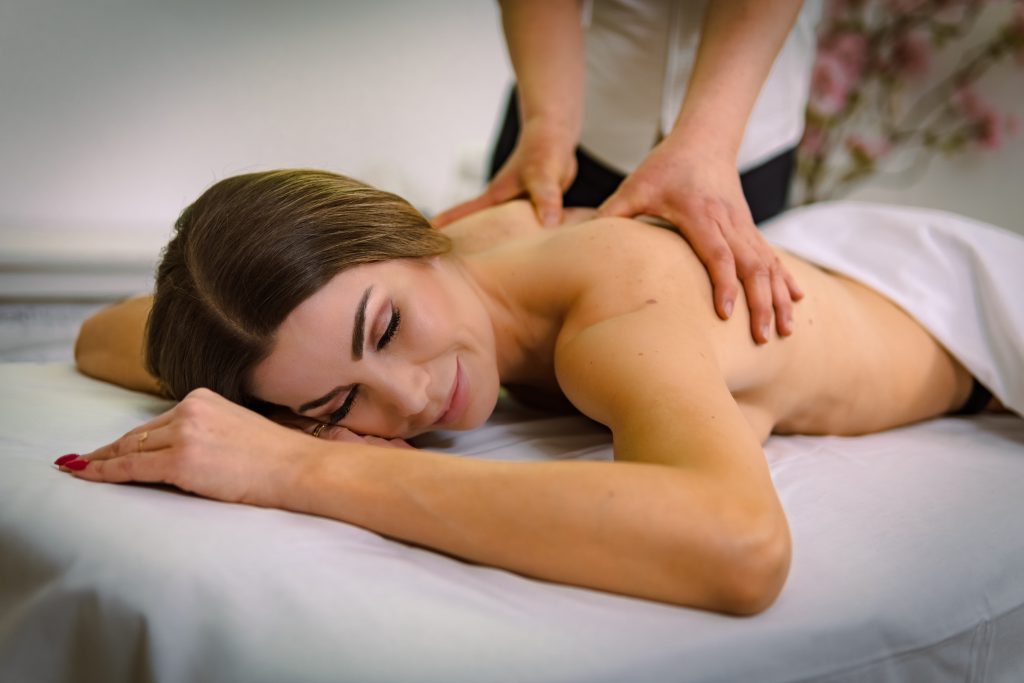 Appointments
Would you like to book an appointment with us? Just give us a call at 01/3751010 and leave your preferred appointment time for the session, or conveniently book from home using our online appointment calendar.
---
Have you already purchased a Sessions-block from us or do you which to manage your already booked Appointments? Log in to our customerportal to create new, cancel or re-schedule appointments.
Prices
| | |
| --- | --- |
| Classic Massage (30 min) | €65 |
| Deep Tissue Massage (30 min) | €75 |
| Shiatsu Massage (30 min) | €60 |
| | |
| --- | --- |
| Classic Massage (50 min) | €110 |
| Deep Tissue Massage (50 min) | €130 |
| Shiatsu Massage (50 min) | €120 |