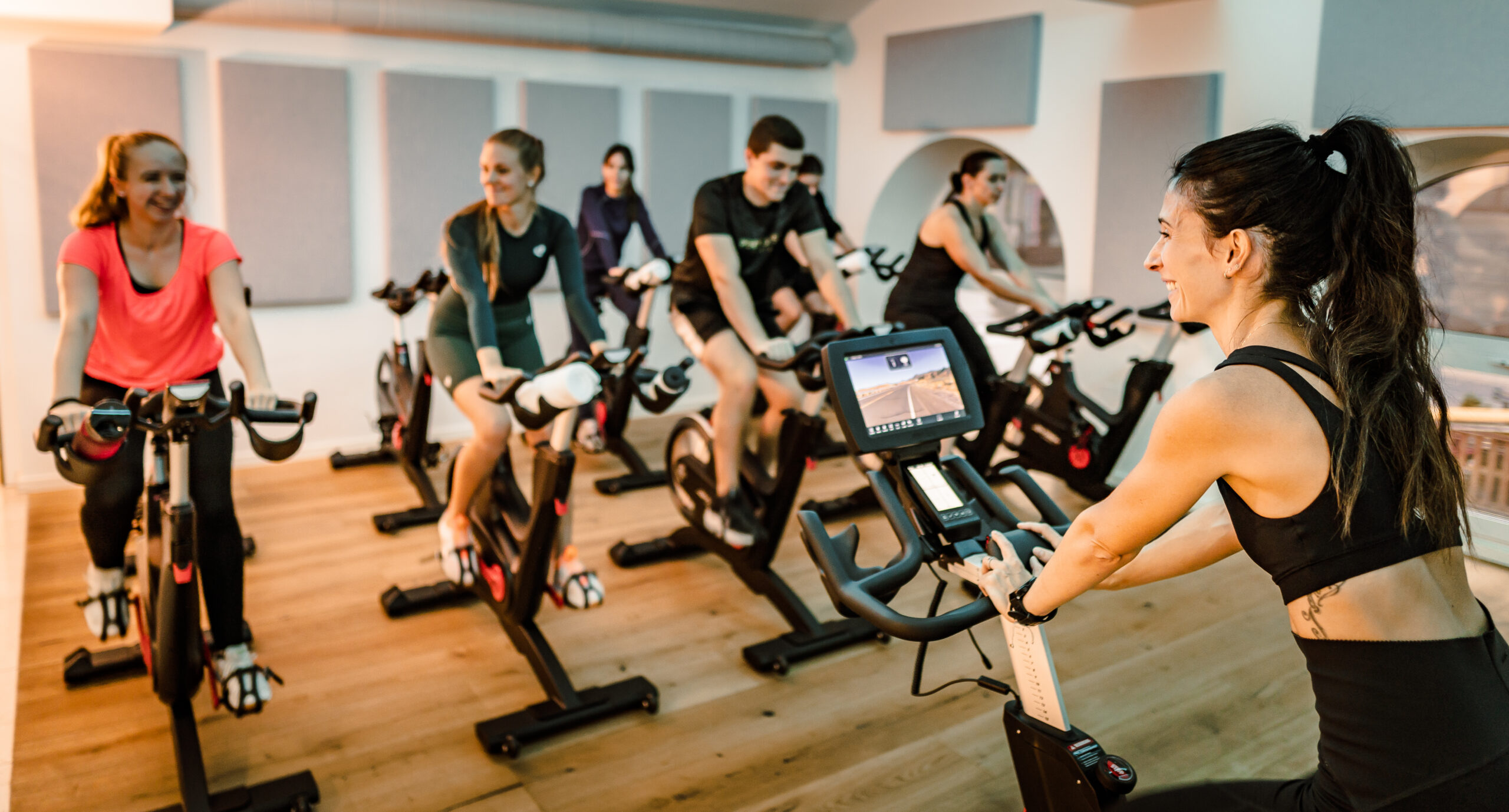 Training is more fun together
Body&Soul Spinning inspires you to peak performance!
Our spinning instructors push you to even higher pedaling frequencies with infectious rhythms while motivating each and every one of you! Enjoy a rush of pure happiness after every single session! Whether you're a beginner or a Spinning pro, everyone loves our Body&Soul Spinning!
Your Body&Soul Spinning
Improves your strength and endurance
Exercises your cardiovascular system
Protects your joints
Reduces your stress
Helps you lose weight
You control your training intensity
Motivates you to perform at your best
Is enjoyable in a group setting